Music Review (Hindi): Bangistan
Music Composer: Ram Sampath
Listen here - gaana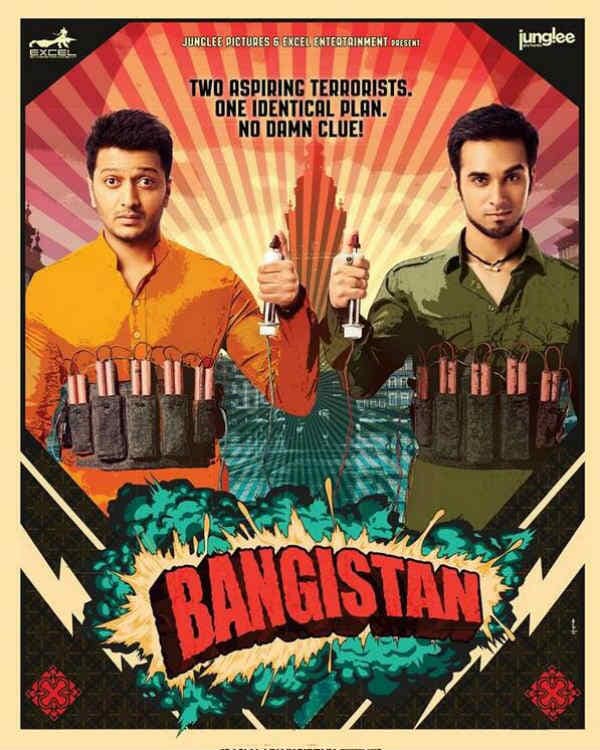 Ishq Karenge is faux quawalli handled well by lead singers Sona Mohapatra, Abhishek Nehwal and Shadib Daridi and the fun remains till it lasts. However song has nothing special or offbeat to boast especially. Ishq Karenge's EDM version is quite a dancy gimmicky version of the original. Ram sampath nails in the arrangements of Hogi Kranti especially for its march band music and european styled instruments with accordion leads the arrangements which will gel with the movie setting in Poland. Lyrics by Puneeth Krishna deserves special mention. Overall engaging listen in the album. Ram Sampath extends the sound from previous song especially brilliant usage of violin (though sounds more middle asian or european) and packaged it with exhilarating addictive techno beats to create Saturday night. Benny Dayal, Aditi Singh sharma's energy makes this song trippy ride. However processing of Aditi's voice initially irks but Ram sampath's heady arrangements mitigates those minor grouse.
It's time for relaxing, wistful number Maula from Ram Sapath after back to back dance tracks in the album, However this one too borders around sufi in the mid way with tabla, claps and singing by Ram Sampath and Rituraj Mohanty rides on that genre. However surprise is the way Ram Sampath ends the track with mild sitar touch. Next song in the album Meri Zidd starts off slowly but sudden explosion of guitar laden frenzy drums didn't blend well with the start but song turns into head banging listen and reminds us Ram Sampath's D K Bose song from delhi Belly. Siddharth Basrur energetic rendition matches well with the fiery arrangements of the composer. Is Duniya Se ladna hai rides mainly on Suraj Jagan vocals and arrangements are predictablle which makes it laborious listen.
Verdict: Ram Sampath delivers funky as well as dance tracks in tandem with the theme of the movie and the songs partially works.
My Rating:7.75/10
Pick of the Album: Hogi Kranti, Saturday Night, Maula