Music Review (Malayalam): Adi Kapyare Kootamani
Music Composer: Malayalam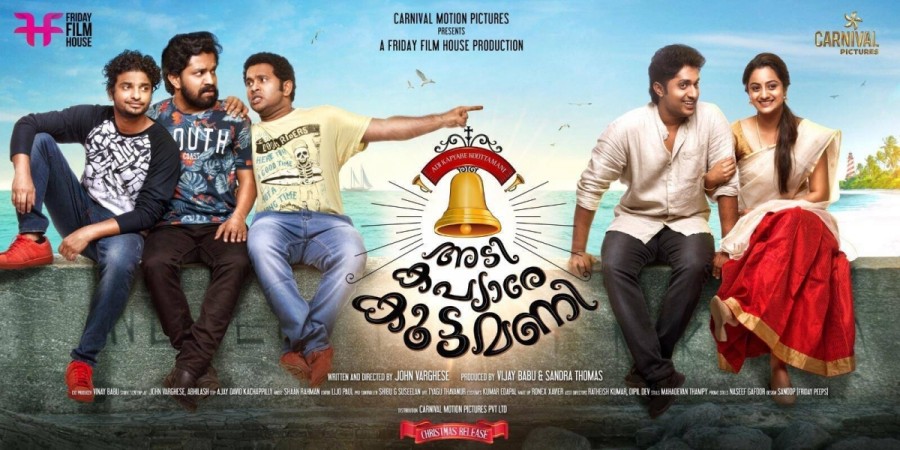 In Ende Maavum Poothe, Vineeth Srinivasan and Shaan Rahman totally surprised the listeners by delivering the techno packed song. After seeing the singer name expected melodious number given the duo's highly pleasant numbers in the past. The shift between main tune and Rzee's rap portions are done seamlessly. Shaan Rahman once again takes techno mix route in Maruda also and in this song composer effectually mixes brass portions and electronic sounds. Although the tune is not catchy enough, foot tapping brass sounds and thanana thanana sing along vocals of Arun makes this one engaging listen till it lasts. Ullasagayike has an interesting sound in the background and earnest rendition by Vidhu Prathap, Shaan Rahman and Ramya Nambeesan. However, the song lacks the catchy tune to clasp the listeners.
Verdict: Shaan Rahman's short soundtrack for Adi Kapyare Kootamani is not as exquisite when compared to composer's past repertoire.
My rating:7/10
Pick of the Album: Ende Maavum Poothe, Maruda
You can listen to the songs here.